Monday 4th December, 6:30-8:30pm, £85 per person.
Join us in our ballroom with Emily Tallulah flowers for a luxury festive wreath making workshop.
Enjoy a glass of sparkling wine whilst Emily demonstrates the wreath making process. In this 2-hour workshop, you will make a traditional mossed wreath base with lots of gloriously scented blue pine. We will have an abundance of the finest winter offerings; dried fruits, cones, dried flowers, feathers & seed heads, and you can finish your wreath with some beautiful velvet ribbon.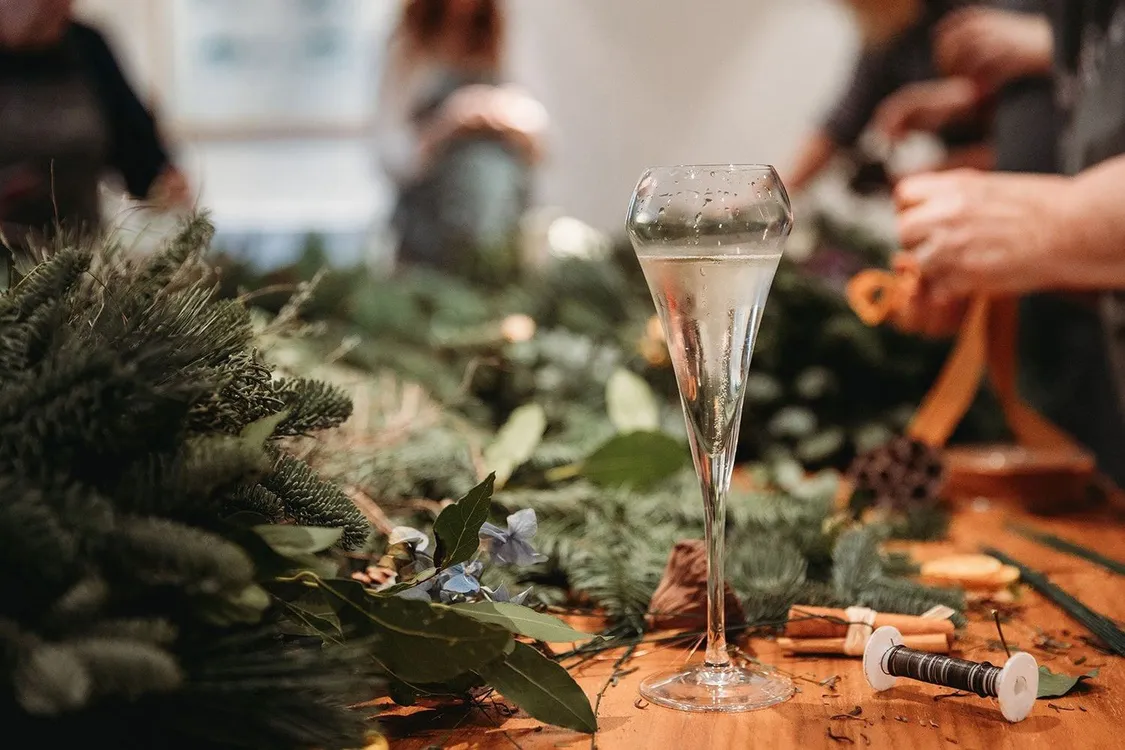 Tea, coffee and mince pies will be provided throughout the workshop and all attendees will receive a 25% discount on Parker's Tavern festive A La Carte or Afternoon Tea. (Bookings will need to be made by contacting the restaurant directly on 01223 606266 or visiting www.parkerstavern.com)
Tickets are available to purchase here.
There is a grace period of 15 minutes. The workshop is non-refundable for any attendee who arrives after this time.