Cambridge Satchel introduces their Autumn/Winter collection
This Autumn and Winter season, we're heading to the Highlands.
Our three-part Highland Fling collection celebrates the myth and magic of the Scottish Highlands' folkloric flora and fauna. Inspired by traditional style elevated with bold colour through textures, tartans and vivid nature-inspired tones, this collection perfectly encapsulates the spirit of our new, bold rebrand, which includes a new colour scheme and logo, a new, bolder website and a new flagship store at the heart of Covent Garden, London.
With classic Cambridge Satchel styles such as, of course, The Satchel, but also the newer Bowls Bag, The Isla and The Binocular Bag featuring in the Autumn/Winter collection, there are plenty of favourites to choose from in newer, bolder colours. The collection also features a series of Scotland-inspired charms, from The Highland Cow Charm, to The Thistle Charm, to The Shortbread Charm.
'A Highland Fling' can be found online or in stores (our Cambridge store is on St Mary's Passage, between King's College and the market!) and new customers receive a 10% discount on selected lines.
Autumn Designs
Salmon Pink Saffiano
Pink as the salmon found leaping in Scotland's fast-flowing rivers. Complete with a textured Saffiano grain, the colour of the summer will brighten outfits all year long.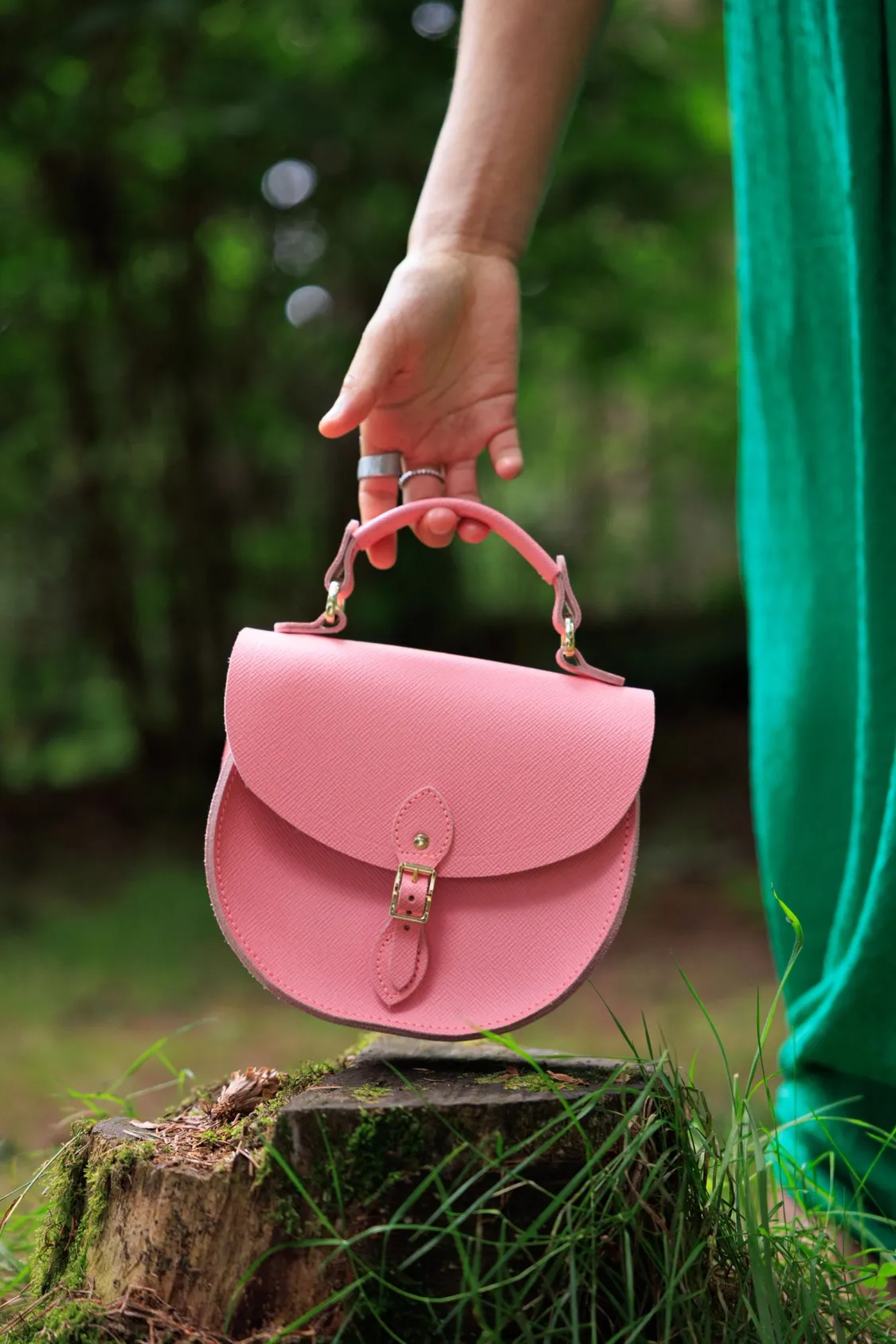 Heather Green
Inspired by the wiry, hardy stems that cover moors and hills. Symbolising protection and luck in Scottish folklore, the beautiful deep green of heather is replicated in this brand new shade.
French Grey Celtic Grain with Ancient MacBeth Tartan
Our sophisticated French Grey in a Celtic Grain finish, complete with a colourful blue-based tartan from the clan of a certain (in)famous King of Scotland!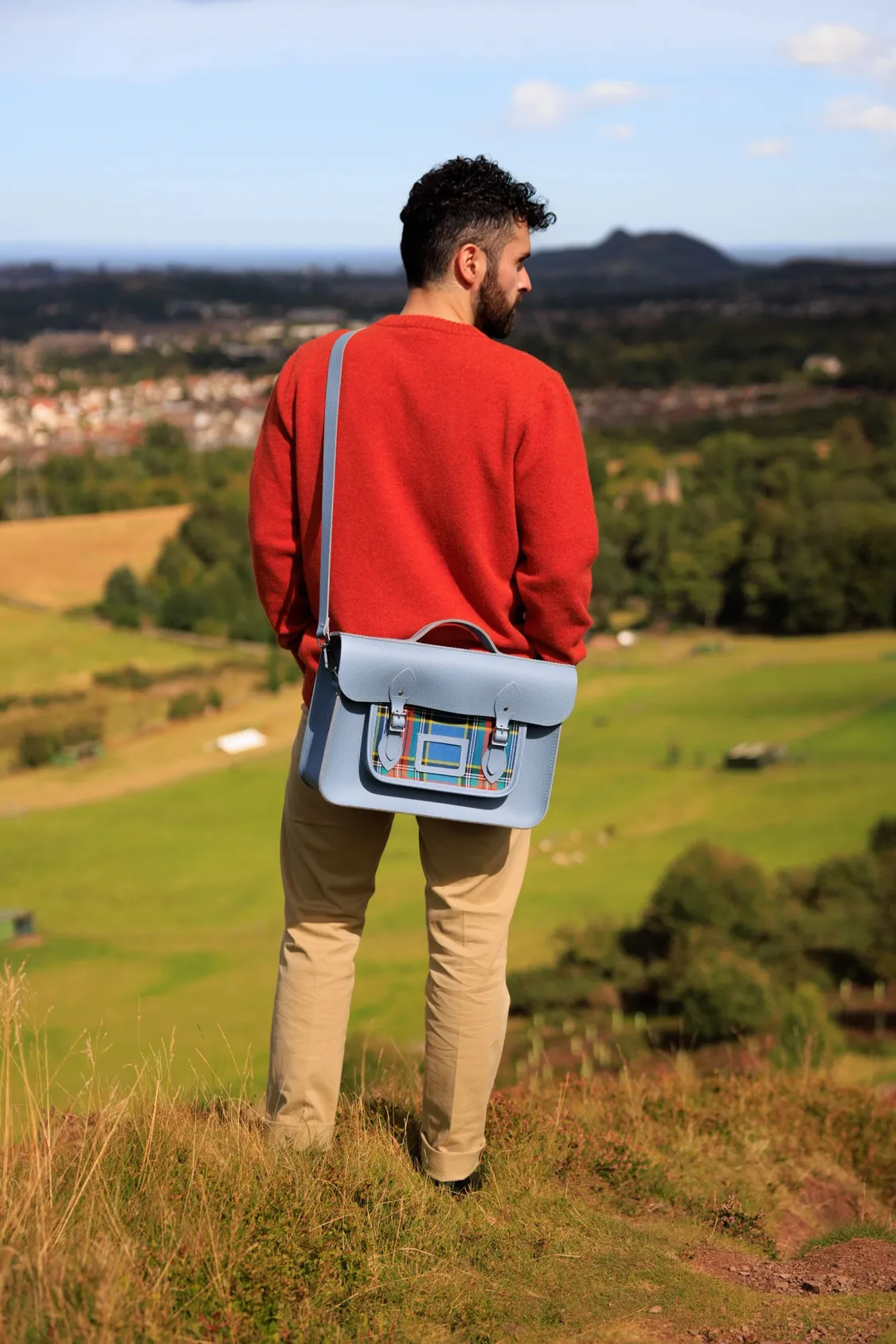 Winter Designs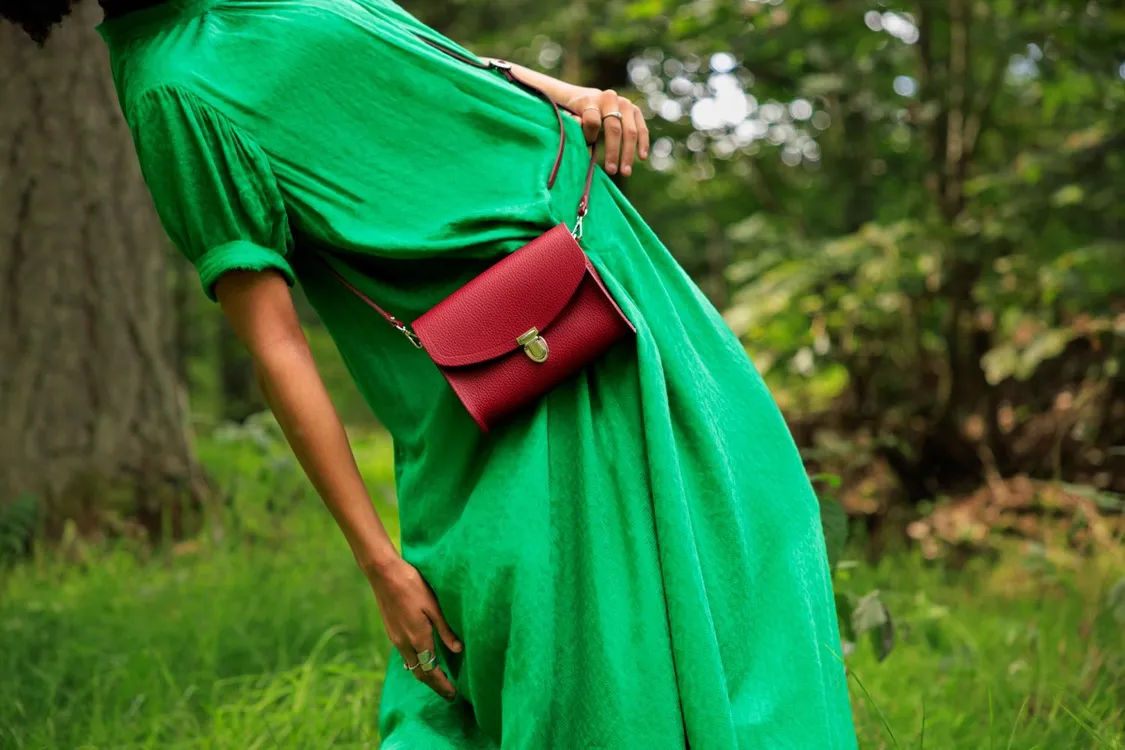 Red Velvet Celtic Grain
This luxuriously warm red has purple undertones that make for a complex, elegant and versatile colour, which will brighten up daytime neutrals or complement a bolder evening outfit. In our beautiful Celtic Grain texture, this tone conjures up the crimson sponge of a beautiful red velvet cake.
Black with Red Velvet Celtic Grain
You can't go wrong with black, but for those wishing to add an extra dash of colour to this timeless tone, this combination provides an elegant duo of shades. Allow our luxuriously warm Red Velvet to add an element of boldness to your look, complemented by our Celtic Grain texture.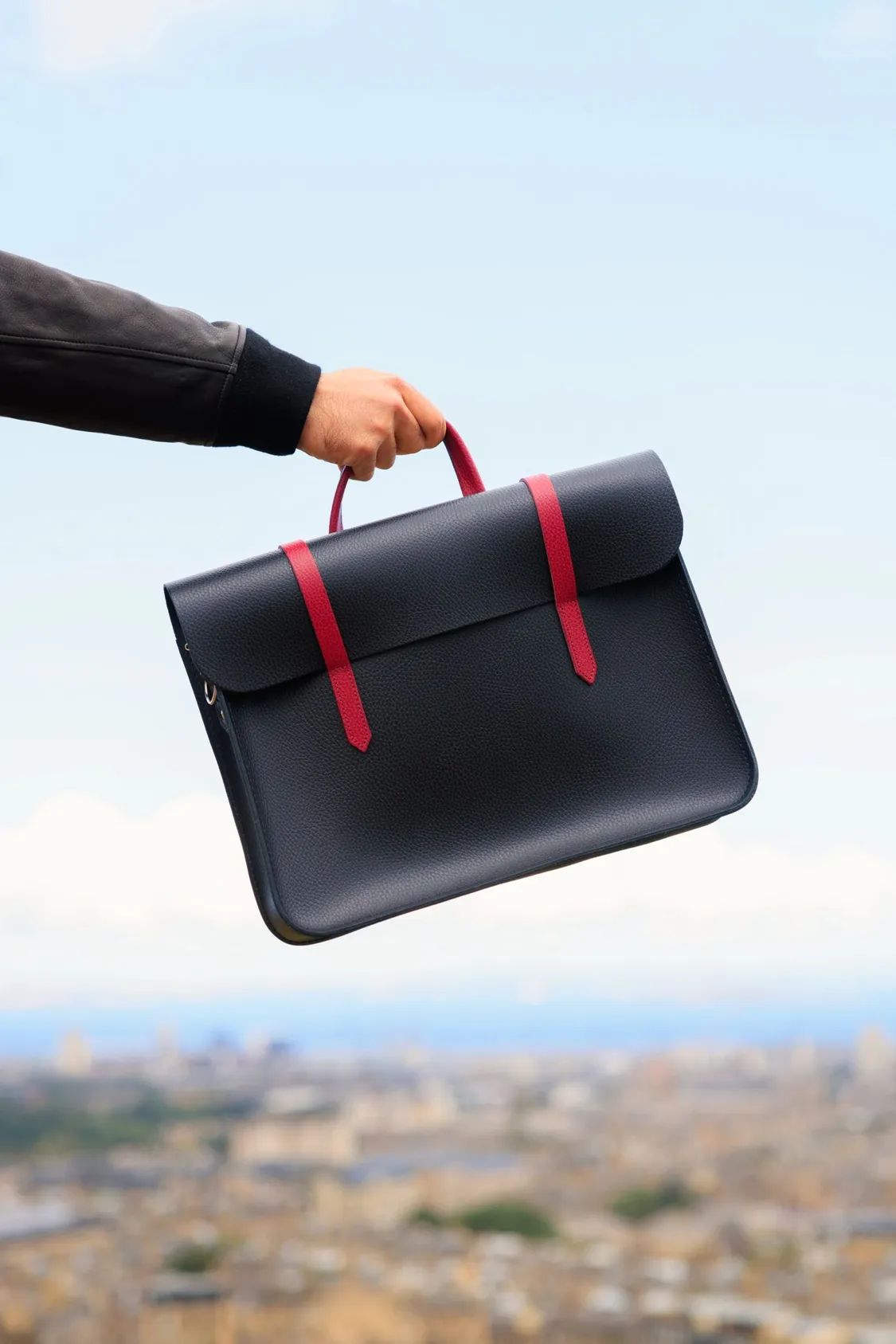 Black with Strome Black Modern Tartan
This bold pairing includes a tartan from the Stewart Clan, known for producing many of Scotland's Kings and Queens. The many bright colours intertwined in this tartan represent the Clan's varied and dramatic history, and make for a wonderful accompaniment for our classic Black leather.
Christmas Designs
Black Celtic Grain with Harris Tweed® Houndstooth
Our Black leather with a sophisticated Celtic grain texture, combined with a classic houndstooth Harris Tweed® pattern. Handwoven in the Outer Hebrides using specially blended British Cheviot woollen yarn, this check pattern perfectly complements the bold Black leather. A tartan with a twist to dress up any outfit.
Black with Gold
You just can't go wrong with Black, and for the festive season, we've decided to update our timeless Black leather with a hint of glimmering gold. This limited edition combination of Black with Gold hardware makes for a stunning duo for winter and beyond.
Abstract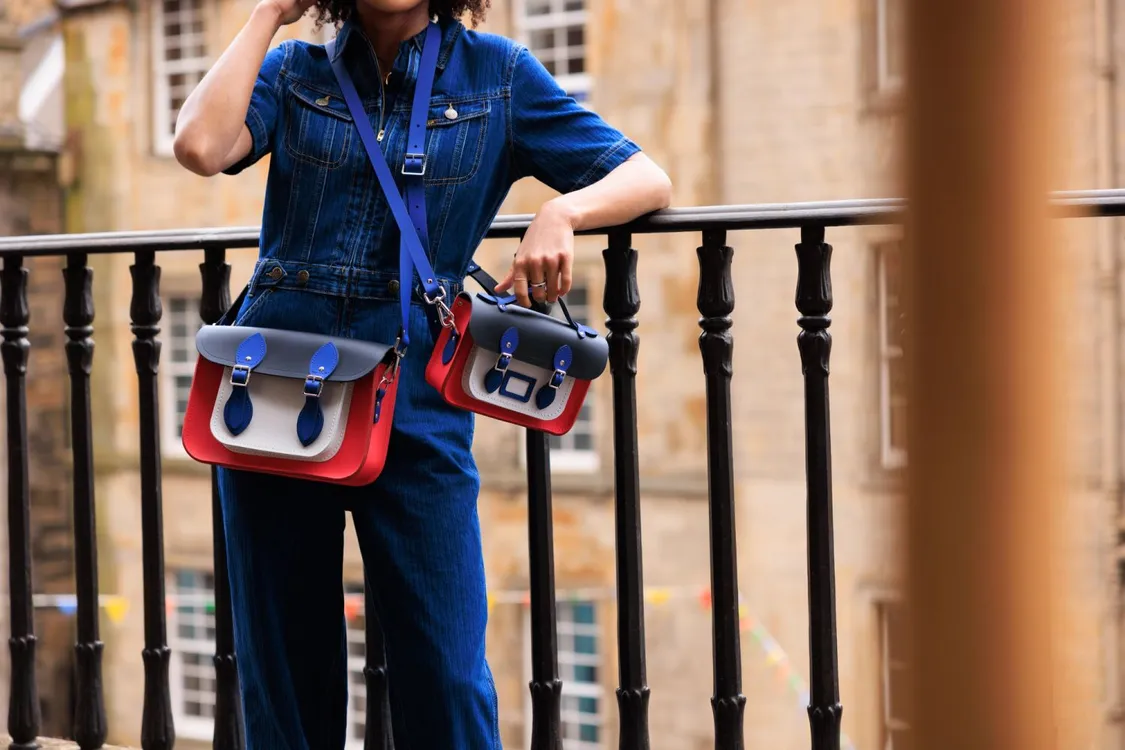 Four bold shades come together to form Abstract. Inspired by a painter's palette, this geometric combination of Black, Rouge, Sultry and Clay creates a masterpiece of colour that complements an array of outfits.